Electric Updates Test page
Confidence for kilometres
Experience the unparalleled benefits of our state-of-the-art, high-capacity, long-lasting battery, delivering impressive driving ranges that will effortlessly take you to your destination. Enjoy exceptional power and performance like never before.
Charge ahead with confidence
A welcome assist
When paired with a data plan, always know your battery's status and how far your EV can travel with Energy Assist.
Your energy bubble
See your EV's current range on a map with potential destinations using the vehicle's current information.
Plan your route
Intelligently set a route with real-time data about charging station availability along the way.
Help optimize your range
Drive smoothly
Optimize your journey by minimizing cargo and utilizing an aerodynamic trailer, while also practicing smooth driving techniques such as avoiding hard acceleration, sudden braking, and maintaining moderate speeds.
Observe weather conditions
Much like most vehicles, the range can be affected by external factors such as rain, wind, and extreme temperatures. To optimize your driving experience, consider preconditioning the cabin while the vehicle is plugged in.
A 360 approach
Vast charging network
Find access to charging stations on the go, even where typically limited, with an integrated charging network that's getting bigger every day.
Seamless access
A holistic approach that integrates existing charging networks is making EV charging more seamless and accessible for everyone.
Helpful charging tools
Enjoy more intuitive in-vehicle and mobile experiences that make navigating to an available charging station, plugging in and paying simple.
Ways to charge
There's a simple solution that will fit seamlessly into your routine.
TABLE GOES HERE
Charge anywhere
Options for charging your EV while you're on the go.
Locate over 125,000 charging locations across the US and Canada.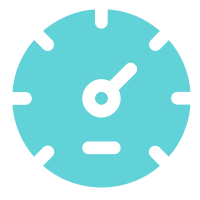 Depending upon charging infrastructure in your area, you could get about 24-160 kilometres of driving range in about 10 minutes of charging with DC Fast Charging.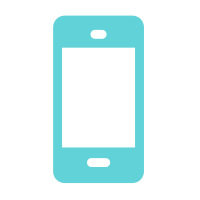 When paired with a data plan, use Energy Assist to plan your routes, set preferences and pay for your charging sessions.
The Ultium architecture is a cutting-edge platform that seamlessly integrates a modular system, including interchangeable drive units, integrated power electronics, and Ultium battery modules. This innovative approach provides automakers with the flexibility to craft electric vehicles that cater to the unique needs of various drivers, all on a single platform. Additionally, the Ultium architecture achieves a nearly perfect 50/50 front-to-rear weight distribution, coupled with a lowered center of gravity, delivering vehicles that combine sporty handling with responsive performance.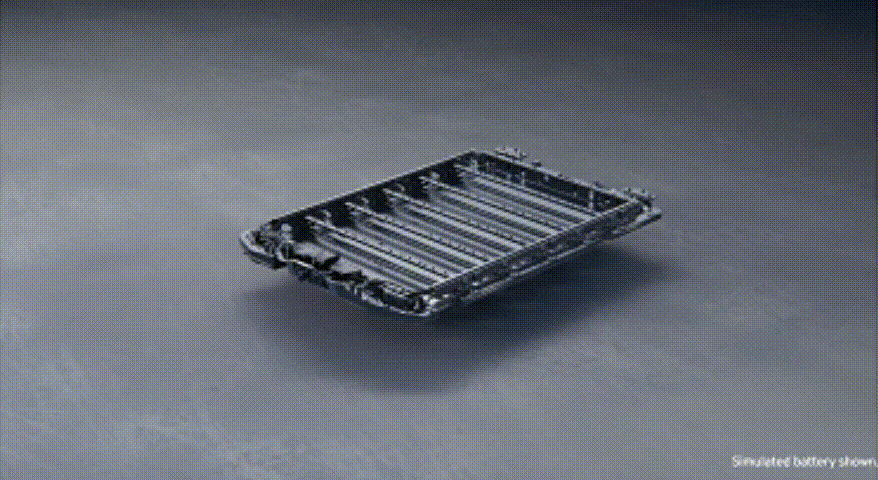 It's what's inside that counts
Ultium is an EV platform designed with everything from material to cost, capacity and usability in mind.
Less Volume
The Ultium platform offers sustainability, modularity, and flexibility, allowing for the seamless integration of new battery chemistry without necessitating design changes. This innovative approach simplifies the process of upgrading EVs while benefiting from energy-dense cells and a robust steel battery structure. As a result, Ultium not only enhances ride comfort and handling but also reduces mass, contributing to its overall efficiency and performance.
Everybody In
Ultium's long pouch cells, which can be stacked horizontally or vertically, enable engineers to optimize energy density and vehicle layout. In-house battery manufacturing is set to commence in Ohio, utilizing globally sourced parts at a facility initially equipped with 30 gigawatt hours of capacity and ample room for expansion, a crucial step in making electric vehicles accessible to all.

Potential savings
Potential Maintenance Savings
With fewer moving parts, you benefit from less of the usual engine upkeep like oil changes, transmission fluid flushes and engine belt replacements.
Potential Third-Party Incentives
In select areas, you may qualify for federal, provincial or local incentives. Subject to change and can vary by location.
Potential Fuel Savings
An EV's efficient use of energy means you'll skip stops at the pump and you could save money.
Some benefits
thrill

more than others
Enjoy total peace of drive
Easy access to EV info
Whether you're already in an EV or looking to learn more, we have EV Specialists on deck and ready to answer all your questions in real-time.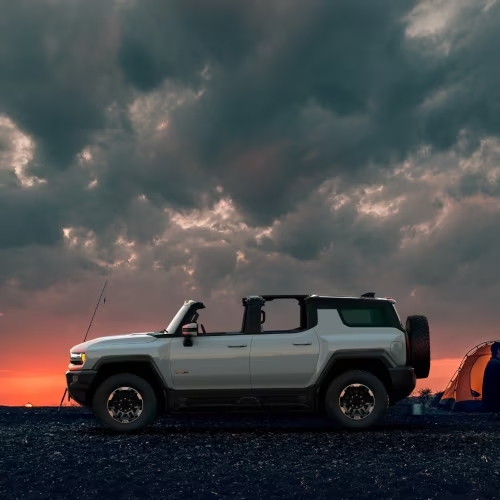 Help is nearby
Receive roadside assistance for 5 years or 100,000 km. Whichever comes first. See Owner's Manual for details about roadside assistance benefits.
Courtesy transport
Get courtesy transportation for 8 years or 160,000 km during covered warranty repairs. Whichever comes first. See Owner's Manual for details about roadside assistance benefits.
Less stress
Your battery and select electric propulsion components are covered for 8 years or 160,000 km. Whichever comes first. Subject to limitations and conditions. See your vehicle's Warranty Booklet for coverage details.