Transmission Repair and Replacement in Cochrane, AB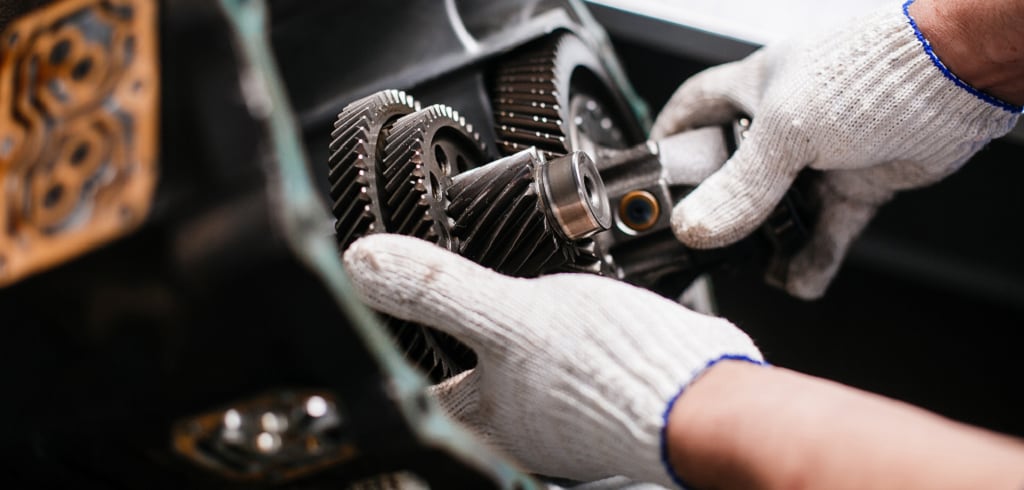 Request Your Transmission Repair and Service Appointment with Cochrane GM in Cochrane, Alberta
The transmission is an integral component of your vehicle, and no dealership in or around Cochrane, Alberta is better suited to carrying out its replacement than Cochrane GM. If you drive a Buick, Chevrolet, GMC, or Cadillac, book your appointment with our service centre today to get your transmission repaired, serviced, or replaced by one of our certified technicians.
The Most Common Signs of a Transmission in Need
Like most ailing components, your transmission will find a way to tell you it needs some attention, usually by flashing messages on your vehicle's Driver Information Centre. For starters, a Service Transmission message is self-explanatory and best tended to with a service appointment at our dealership. If haste prompts you to remove your key from the ignition before putting your vehicle in Park, a Shift to Park warning will remind you to do so just as promptly. Another common red flag is the Transmission Hot - Idle Engine message, which appears and chimes when your transmission fluid has overheated. True to the message, it's best to stop your vehicle and allow it to idle until the fluid cools down. The message will clear once the transmission fluid has reached a safe temperature.
How to Check Your Automatic Transmission Temperature
Checking your automatic transmission fluid can be a tricky, multistep process, we suggest leaving this step to our dealership's service team. As long as you bring in your vehicle according to your GM Owner's Manual's Maintenance Schedule and use the fluid recommended therein, you can leave the rest to us.
When to Change Your Automatic Transmission Fluid
Stick to your Owner's Manual's recommended Maintenance Schedule and book an appointment with our service accordingly. One of our technicians will be happy to drain and replace your transmission fluid and have you back at the wheel of your GM in no time.
For more on servicing, repairing, or replacing your GM vehicle's transmission, contact us at Cochrane CM today. A member of our team will gladly fill you in.
Make an Inquiry
Hours
Monday

9:00 am-6:00pm

Tuesday

9:00 am-6:00pm

Wednesday

9:00 am-6:00pm

Thursday

9:00 am-6:00pm

Friday

9:00 am-6:00pm

Saturday

9:00am-5:00pm

Sunday

Closed