2022 CHEVROLET EQUINOX VS 2022 VOLKSWAGEN TIGUAN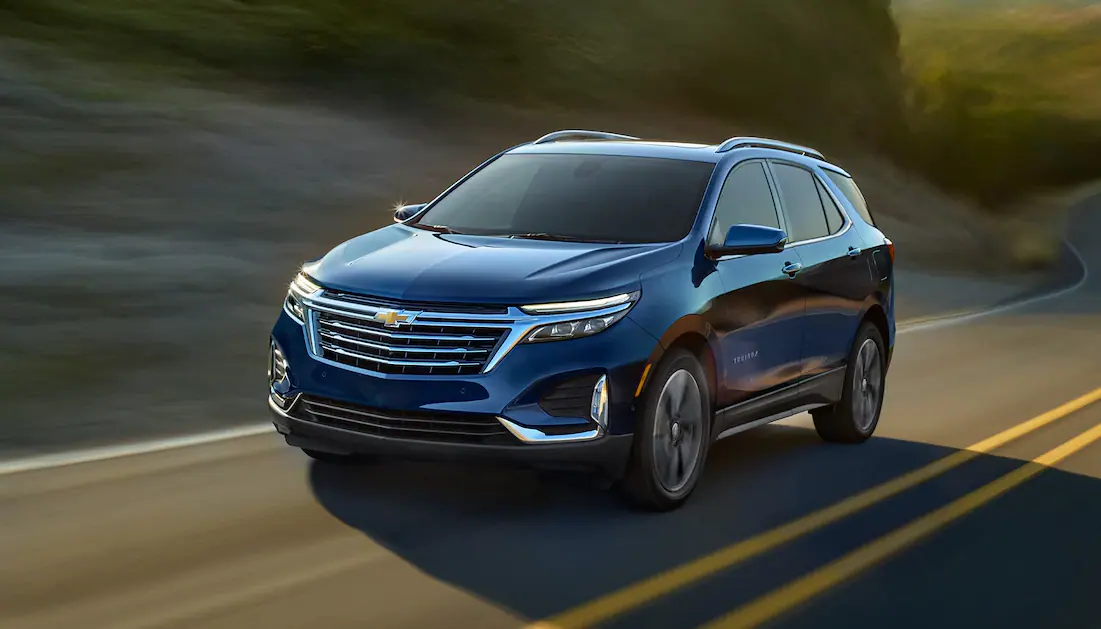 2022 CHEVROLET EQUINOX VS 2022 VOLKSWAGEN TIGUAN
The 2022 Chevrolet Equinox and the 2022 Volkswagen Tiguan are both compact SUVs that deliver unique features and driving experiences. Here we have reviewed the most important features so that you can make the right decision when choosing between the two. Browse our new inventory for availability on quality cars such as the 2022 Chevy Equinox.
SAFETY
The 2022 Volkswagen Tiguan offers intelligent driver assistance features to keep you safe. The Tiguan delivers innovative parking assist, automatic high beam control, automatic emergency braking, and other travel assist technologies. The 2022 Chevy Equinox comes standard with lane keep assist, automatic emergency braking, rear camera for easy reversing, high beam assist, and front pedestrian braking, so that you can rely on your Chevy to keep you safe.
STYLE
The Tiguan's interior is simple and functional, but nothing too extravagant style-wise, as goes for most Volkswagen models. The exterior of the Tiguan has a restyled bumper and grille, LED headlights and taillights, and new wheel and colour choices. Comparatively, the Chevy Equinox comes standard with black and tan options for interior features including cloth seating, interior stitching, and chrome accents. The exterior of the Equinox is refreshed with newly designed grille, distinctive headlights, and updated front and rear bumpers for a classic yet stylish look.
ENGINE
The 2022 Volkswagen Tiguan comes standard with a turbocharged four-cylinder engine delivering 184 horsepower. It also comes standard with an automatic transmission and front-wheel-drive but has 4Motion all-wheel-drive available on premium models. Similarly, with its standard front-wheel-drive, the 2022 Chevy Equinox also offers all-wheel-drive options with its standard turbocharged 1.5-litre engine providing 170 horsepower. The Equinox delivers a six-speed automatic transmission and can tow up to an impressive 3500 pounds.
COMFORT
Although the 2022 Volkswagen Tiguan is one of the only compact crossovers to offer a third row, its minimal space and comfort leaves much to be desired. With only 12 cubic feet of space behind the third row, not much can fit back there when it is in use. The Chevy Equinox, although only seating five, has ample room in its spacious interior for ultimate comfort and legroom.
CONTACT US
Interested in purchasing a new vehicle? Contact us today to learn more about our financing options and availability.
MAKE AN INQUIRY